Restorative Dentistry Jupiter FL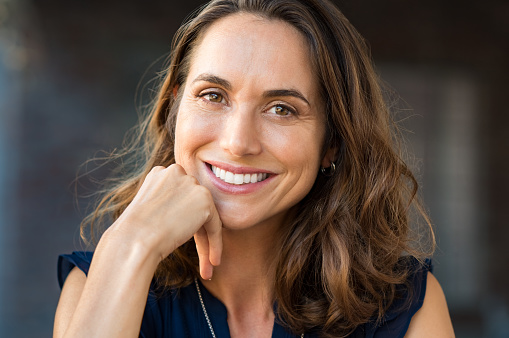 We provide a wide range of prosthodontic appliances that are designed to improve function, appearance and comfort. Our staff, including Dr. Roy Blake at Roy C. Blake III, DDS, MSD, Maxillofacial Prosthodontist can help you have the look and feel that you want.

Prosthetic devices include:


A dental crown serves as a cap for a damaged or weakened tooth. It is designed to precisely mimic the size and shape of your natural tooth. Once placed it will provide a sturdy structure to shield and protect your tooth beneath. Dental crowns require a structure to be attached to, often this is the natural tooth, even if the tooth has been severely compromised. Additionally, a crown can be attached to a dental implant. A crown can not be placed in a space that insufficient structure, or no structure, exists.

In addition to full crowns, some patients may only need a partial crown, this may also be referred to as an inlay or an onlay, this ¾ crown is customized to restore the tooth with minimal alterations to the original structure.


A dental bridge can be placed to fill the space of a missing tooth. This system uses two neighboring structures as an anchor providing a false tooth between creating a bridge effect. For many patients the neighboring structure is a healthy natural tooth, but it can also be one or more dental implants. A dental bridge is an excellent way restore teeth and improve your bite.


Porcelain and ceramic veneers can do wonders for the look of your most visible teeth. From covering damage, including chips, cracks and fractures, to just changing the look of a tooth, veneers can seem almost magical. There are so many potential problems with teeth, they can be misshapen, heavily stained, fractured, they can vary in size being too long or short, they can be too wide or narrow and more. Dental veneers can give you the appearance of perfect teeth, we can help them look straighter, whiter, close gaps and help them look even. We can make a dramatic difference in just two office visits using dental veneers.


A full denture is placed when a patient no longer has any healthy teeth remaining. Dentures restore the patient's ability to chew and provides structure for their jaw. Today, there are options for retaining your denture, we can discuss options including permanent dentures that will feel as natural as your own.


One of the best non-implant restoration options for those seeking a new set of teeth is the utilization of a set of removable full dentures. These are a full arch of artificial teeth that sit securely over the surface of your gums to restore the function and appearance of your mouth. Without teeth, you may find yourself suffering from problems eating and speaking, or you may have a shrunken or more elderly appearance.


Teeth fillings are the most common of dental restorations. Patients know they can be used to fill holes after decay is removed, but they can also do more. A technique known as dental bonding is the process of repairing chips, cracks and fractures in teeth using the same composite material. This technique takes a bit of finesse and artistry skill, but the result is a tooth that looks perfected.


Having your teeth whitened in our office provides the patient with two huge advantages, it's done fast and in our control. Patients often ask if store bought products work and the answer is yes, but they will never do the job that our prescription strength and laser light can do, and many who try find themselves disappointed. We can give you the look you want, quickly and easily.


A night mouth guard, also called an occlusal guard, is a protective plastic covering that is worn over and around the teeth. Stock protectors, custom-fit protectors, and boil and bite protectors are the three basic types of mouth guards.

Stock protectors and boil and bite protectors are store-bought and relatively inexpensive. However, they are usually uncomfortable, bulky, and less effective than the custom-fit protector.

At Roy C. Blake III, DDS, MSD, Maxillofacial Prosthodontist, we specialize in the creation of custom-fit night mouth guards to combat the effects of bruxism, and sports mouth guards for the whole family. We believe that these protectors are the ideal teeth protecting solution, whether you need one for physical activities or to reduce the damage caused by grinding your teeth at night.


Schedule A Consultation For Non-Implant Restorations in Jupiter

Find out if any of our implant restoration services in Jupiter, FL are right for you! Call (561) 296-3399 to schedule your consultation appointment today!