Palatal Obturators

West Palm Beach, FL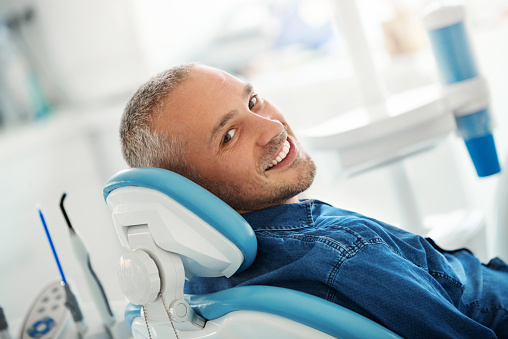 Palate issues can be highly problematic for the patient's ability to speak and swallow. Working with our team at Roy C. Blake III, DDS, MSD, Maxillofacial Prosthodontist, we can improve your speech and ability to properly chew and swallow with the fitting of an obturator following maxillectomy or palatectomy surgery. For many patients, a regular dental appliance would be almost impossible, we can create a specialized obturator that will give you the support needed.

An obturator is a maxillofacial prosthesis that restores the palate by providing aid in the patient's function allowing for improved speaking, chewing, and swallowing. The obturator fills the void of palate tissue, substituting lost soft and hard tissues along with teeth. The primary goal of an obturator prosthetic is to assist the patient in preserving their remaining teeth and tissue while providing elevated function, comfort, and improved aesthetics.

When having an obturator placed the treatment process generally involves:

| | |
| --- | --- |
| • | Patient Counseling and Instruction: Our first meeting is to gather a wide range of information related to the patient. We will meet and review the patient's relevant medical history and complete dental information. This often includes dental x-rays and a thorough examination. We will then discuss the patient's goals and together we will create a treatment plan. |
| • | Fabrication and Fitting of Appliance: The fabrication and fitting of your appliance are done in three stages. 1. Immediate: The first stage is done immediately following surgery. We will place a temporary device to help the healing process following surgery, which will reduce infection and promote healing. 2. Following the initial healing period, we can then fit you with a transitional device. Your transitional prosthetic will be worn for an extended period, possibly even the first couple of years. This device is worn until healing and any tissue changes, and we is complete. We want to promote healthy adjustments. 3. The final stage is the definitive phase; we will create a prosthetic device for long term use. For many patients this may include dental crowns or the use of an additional prosthetic to be used in combination. |
| • | Physical Therapy: Yes! There is physical therapy for your mouth! Often, the patient requires assistance in function and speech assistance. We will review techniques and create a plan to improve these areas. |
| • | Dietary Counseling: Getting used to palate changes can be difficult and take time in learning new functions. We will want to reduce aspiration issues through dietary choices, along with physical therapy. We will discuss and review a plan specific to each patient. |
| • | Oral Hygiene and Prosthesis Maintenance: Infection is a constant concern, and it could derail the healing process. Properly caring for your obturator, along with your entire mouth, through daily brushing and rinsing, will reduce the incidence of infection. Daily remove your obturator appliance and brush and rinse it, along with cleaning your oral cavity before replacing it. |


Treatment is based on each patient's individual needs, we will work with the patient, and sometimes other medical professionals, to ensure the patient is having their needs met.

Call us at (561) 296-3399 if you have questions, or to schedule your consultation.